This article was originally published on KISSmetrics
Want to know how your SEO efforts are paying off?
Google provides a free tool called Google Search Console that provides a ton of detailed information about your site's performance, security issues, errors, and more.
How does it work? That's what we're going to cover today.
What is Google Search Console?
Google Search Console is a suite of tools from Google that helps you track your site's performance, find issues, and help your site rank higher in Google. It is a powerful, but complex, tool.
Back in 2010, we wrote a thorough beginner's guide to Google Webmaster Tools. Since then, there have been significant changes to Google Webmaster Tools, including a rebranding as Google Search Console.
We've updated this guide to include how to set up Google Search Console, what data you'll find about your website, important data you might have forgotten about, and how to continually monitor for any issues that might affect your search engine rankings.
How to Set Up Google Search Console
If you haven't already, the first thing you will need to do is set up your website with Google Search Console.
To do this, visit the Search Console website, sign in with your Google Account – preferably the one you are already using for Google Analytics.
Click the Add Property button in the upper left corner, and you'll see this dialogue box: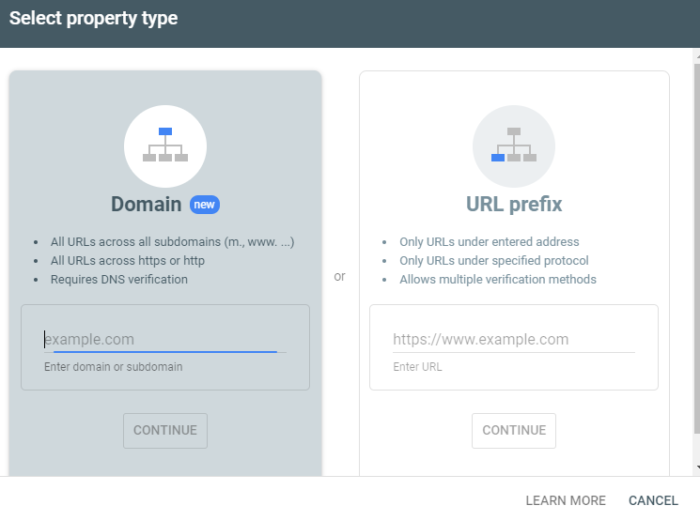 Select the URL prefix, as it gives you more options for verification.
Next, you will have to verify this site as yours.
Previously, this involved having to embed code into your website header or upload an HTML file to your web server.
Now, if you already have Google Analytics, it will automatically verify your site for you and you will see this: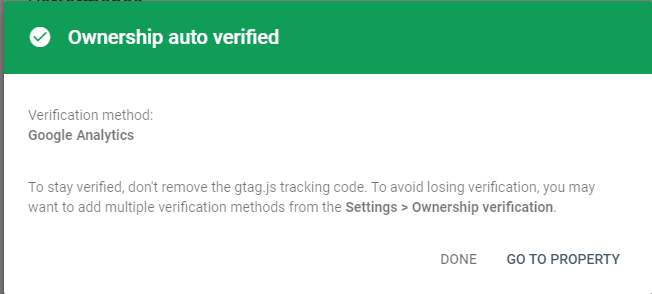 If this doesn't work for you, use one of these other options for verification.
Once your site is verified, you will want to submit a sitemap if you have one available.
This is a simple XML file that will tell Google Search Console what pages you have on your website
If you have one already, you can usually find it by typing in http://yourdomain.com/sitemap.xml to see it in your browser.
To create a sitemap if you don't already have one, you can use online tools like XML Sitemaps.
If you are running a website on your own domain using WordPress, you can install the Google XML Sitemaps plugin.
Once you have activated the plugin, look under your Settings in the WordPress dashboard and click on XML-Sitemap.
The plugin should have already generated your sitemap, so there's nothing else you have to do.
You'll find your URL at the very top of the page: