This article was originally published on KISSmetrics
On the hunt for a Google+ (also called Google Plus and G+) alternative? It may be easier than you think!
Since the social media platform closed its doors in 2019, consumers have been looking for another option to match the features, traffic, and SEO benefits.
Luckily, there are several replacements you can use.
Here are the best Google Plus alternatives and how you can use them to grow your business online.
What Was Google Plus and Why Did It Shut Down?
Google Plus was Google's fourth attempt at building a social media network. Its predecessors included Google Buzz, Google Friend Connect, and Orkut.
While Google Plus had success initially, with 395 million active accounts in 2016 and Facebook seeing the network as a threat, it soon fizzled out.
Why?
For years, you had to have a Google Plus account to use features like Google Photos, Hangouts, and YouTube. So, most consumers created Google Plus accounts to use these other apps—not the social media platform.
Then a data breach happened. Google discovered a glitch that allowed third-party apps to access the private information of 500,000 Google Plus users.
So, when Google announced its decision to start phasing out Google Plus due to low usage in 2018, it made sense.
5 Social Media Platforms That Replace Google Plus for Local Businesses
There is no one-size-fits-all replacement for Google Plus.
Depending on your business and where your key audience hangs out, you might choose to use one or all of the platforms listed below, which may help you recover some Google Plus features.
Google My Business
Google My Business (GMB) is a snippet of information about your business' operating information, reviews, and so much more. Getting on GMBcan help you appear as a business profile and on Google Maps, both on desktop and mobile, when users search for brands like yours.
Business Profiles on Google Search look like this: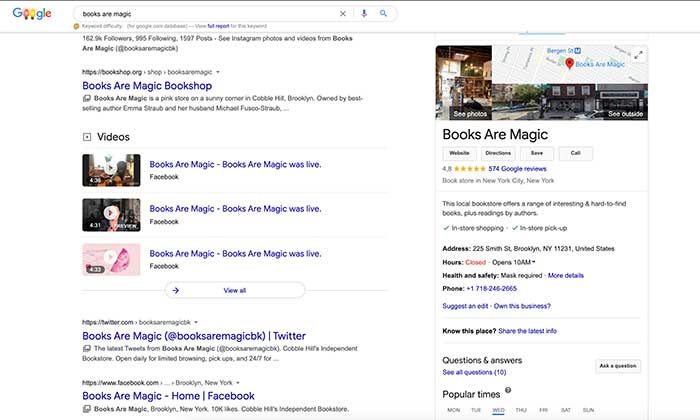 Business Profiles on Google Maps look like this: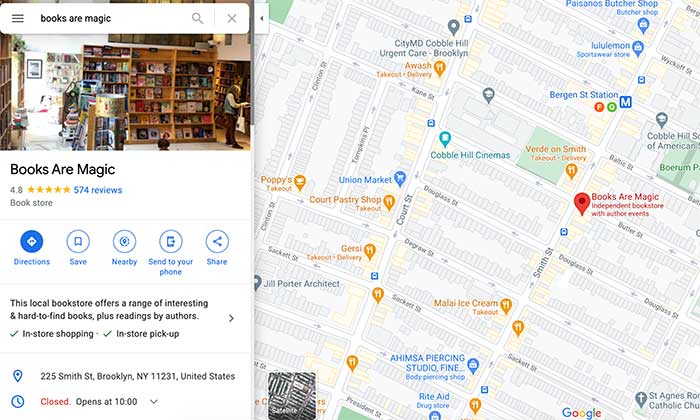 Business Profiles on mobile searches look like this: