This article was originally published on KISSmetrics
There are dozens of factors to consider when spying on your competition–what are they ranking for, what are they doing on social, is there a new platform you should be considering?
It can be overwhelming, but paying attention to what is working and what doesn't can make or breatk your long-term success.
This is where marketing tools come into play. In many cases, the same tools that help monitor your own web performance can also help you gather data on your competition.
You might be using some of these tools already, without using the features that help you evaluate your competitors. Here are some of the best competitive analysis tools out there:
1. Google Alerts – A Tool for Monitoring Mentions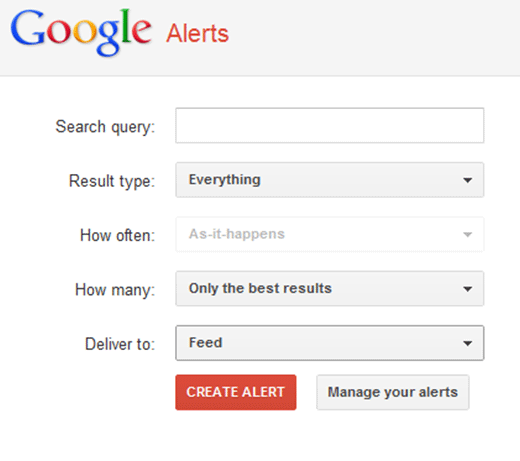 This is a very simple and easy-to-use tool that will send reports right to your inbox. If you want to know every single time your competitor is mentioned online, whether as a link or simply a mention, you'll get that report. You can monitor keywords as well. It's up to you what you want to track.
Best Ways to Use This Tool:
Get competitors' backlinks
Monitor social (or other website) mentions of your company
Monitor keyword mentions
Price: Free
2. SocialMention – A Tool for Monitoring Mentions